It's been a wild year for investors. The market began with a continued rally following 2019's 31% gains, saw the fastest bear market in history, with March's 34% plunge, and then a V-shaped stock market recovery…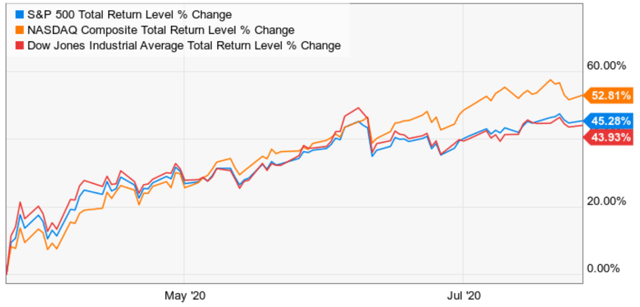 (Source: Ycharts)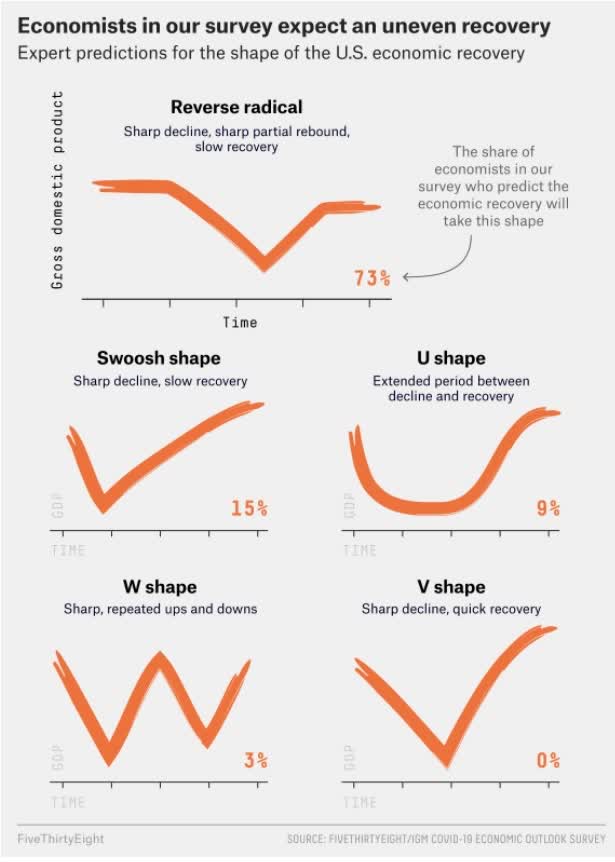 A recovery that no economists in months have actually expected to happen. In this two-part series, I'll explain why the next two weeks are likely to prove critical to how the US economy will fare in the coming years, which has important implications for stocks that are currently in the craziest bubble in history.
Hopes Of A V-Shaped Recovery Are Dead
Just because economists didn't expect a V-shaped recovery doesn't mean one might not have happened. After all, the US economy in recent years has tended to beat to the upside. However, recent high-frequency data has pretty much driven a stake through the heart of even the most optimistic economic forecasts.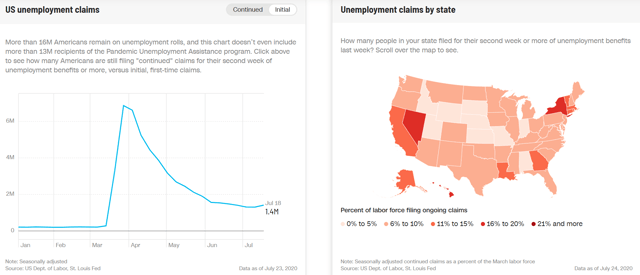 (Source: CNN economy tracker)
After falling for 15 straight weeks, new weekly state unemployment claims ticked higher last week. And those are just the headline numbers Wall Street pays attention to. The actual facts reveal a labor market that continues to be, what one economist called in April "a house of horrors."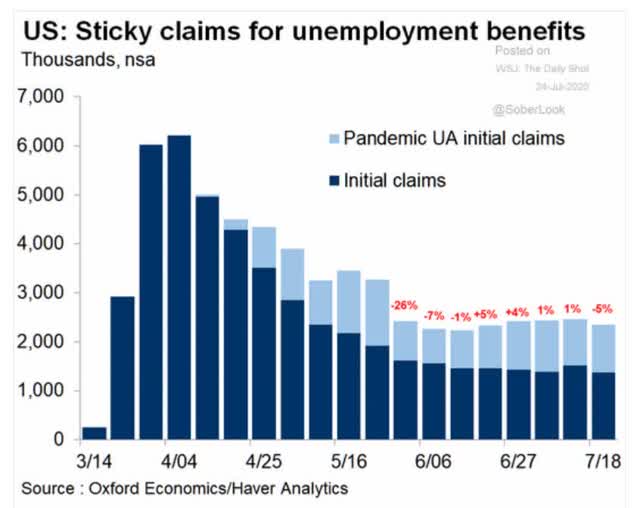 When you factor in contractors and gig workers, who have to file for unemployment with the Federal government, new unemployment claims have been stable at about 2.4 million per week for the last two months.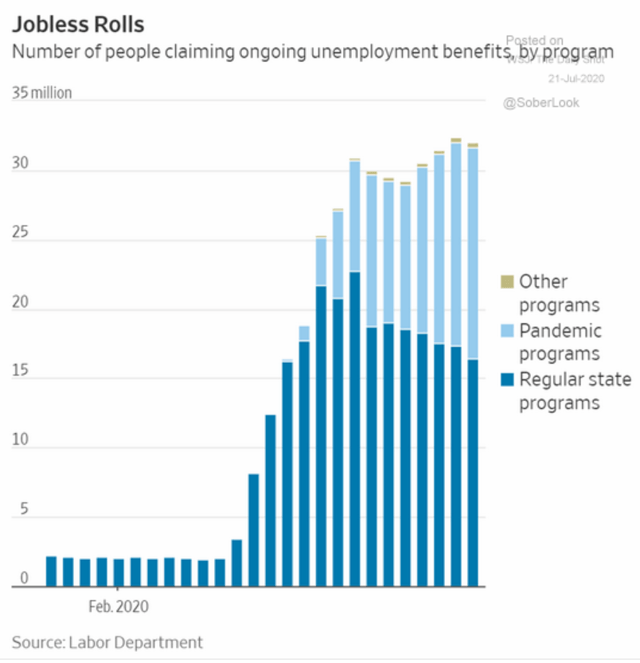 (Source: Jeff Miller)
We have 32 million Americans currently collecting unemployment and another 2 million or so have filed but not yet been processed. In other words, about 34 million Americans are currently unemployed, roughly six times as many people as there are job openings right now.
For context, the labor market was 164.8 million pre-pandemic meaning about 20% of the pre-recession workforce remains out of work.
 34 Million Unemployed vs 5.4 Million Jobs
 

(Source: Ycharts)
How stressed are US families right now? The US Census Bureau performs weekly "Pulse" surveys of both small businesses and households to track the microeconomic impact of this recession.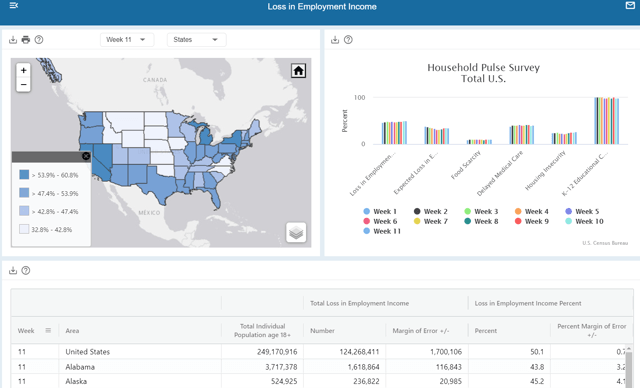 (Source: US Census Bureau Household Pulse Survey)
50.1% of households report a decline in employment income relative to pre-pandemic levels. That ranges from…
Continue reading at STOCKNEWS.com