Inflation fears continue to climb in the U.S. The Federal Reserve has risen rates to combat the ever-increasing CPI (Consumer Price Index) which hit a recent historic high over 9% last June. This pushed Consumer Prices to…
the highest readings since late 1979.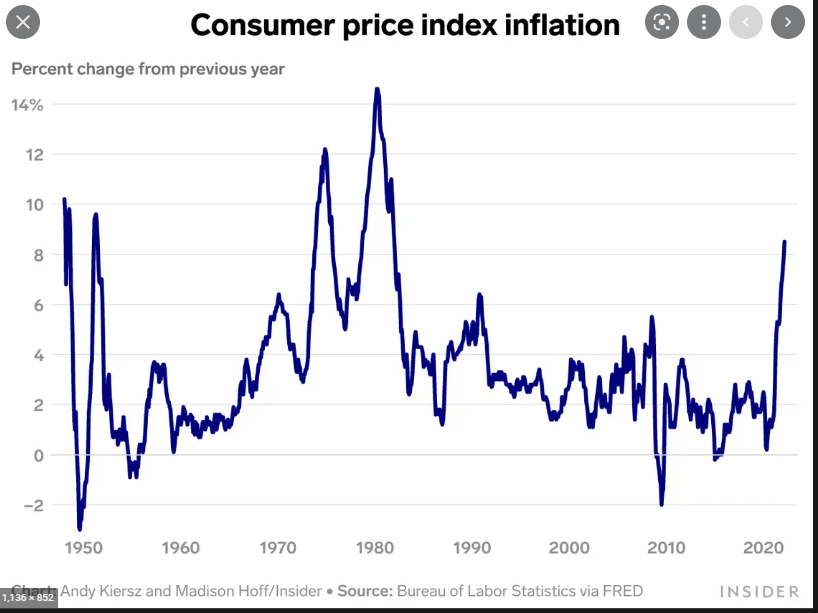 Recent weakness in food and energy prices have served to soften the CPI, which last report stood at 8.5% in July. Better, but still not great news on inflation.
The difference between the two-year Treasury yield and ten-year Treasury yield continued to show inverson. Recession may be in the offing regardless of future Fed Policy.
Gold Prices Find Support
Gold prices (GLD) once again held major support at the $157 area.
Shares reached oversold conditions on a 9-day RSI basis before strengthening. MACD got oversold as well then turned higher.  Bollinger Percent B went briefly negative but has since retaken positive territory. GLD is trading at a big discount to the 20-day moving average.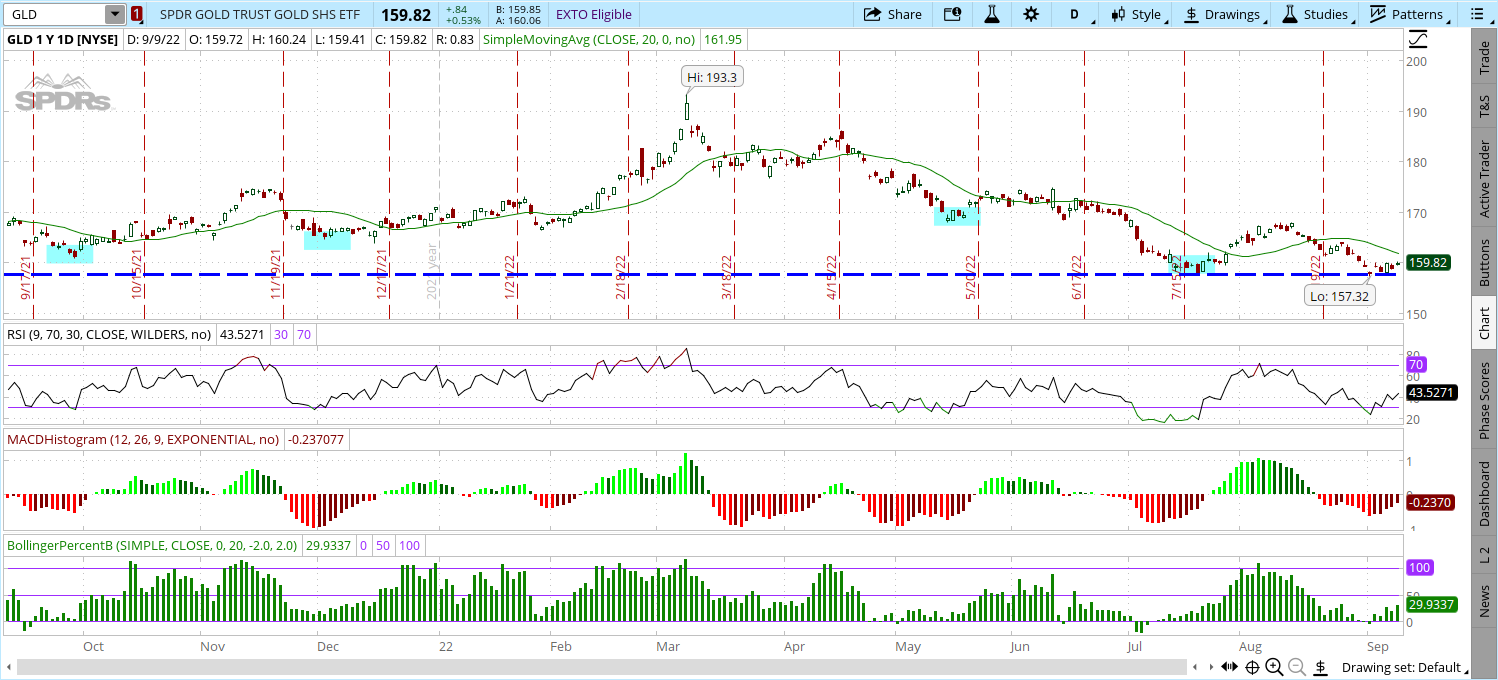 The prior four times this occurred marked significant short-term lows in GLD as highlighted in aqua on the chart. A move back above the 20-day moving average seems the most likely outcome.
It will be interesting to see if the recent rally in GLD has meaningful legs or if it will pullback to re-test support again.
Investing in gold as an inflation hedge appears to a spurious exercise at best. The fact that gold peaked in March 2022 right before the…
Continue reading at STOCKNEWS.com