A little over a month ago, I wrote about how the big drop in implied volatility (IV) in the NASADQ 100 (QQQ) stocks had set up a short-term sell signal. This proved to be…
the case as the QQQ has dropped nearly 20% in that time frame.
In a similar manner, however, big spikes in IV also signal short-term buying opportunities. Currently QQQ has reached the point that favors a probabilistic rally over the coming few months. Let's take a walk through some of the reasons why a move higher may be in the offing.
Seasonality
September has been by far the worst month for stocks in the past decade, especially higher growth NASDAQ names. Now that September has come to an end, the next few months show solid seasonal returns. October and November are the second and third best months of the year for stock performance over the prior 10 years.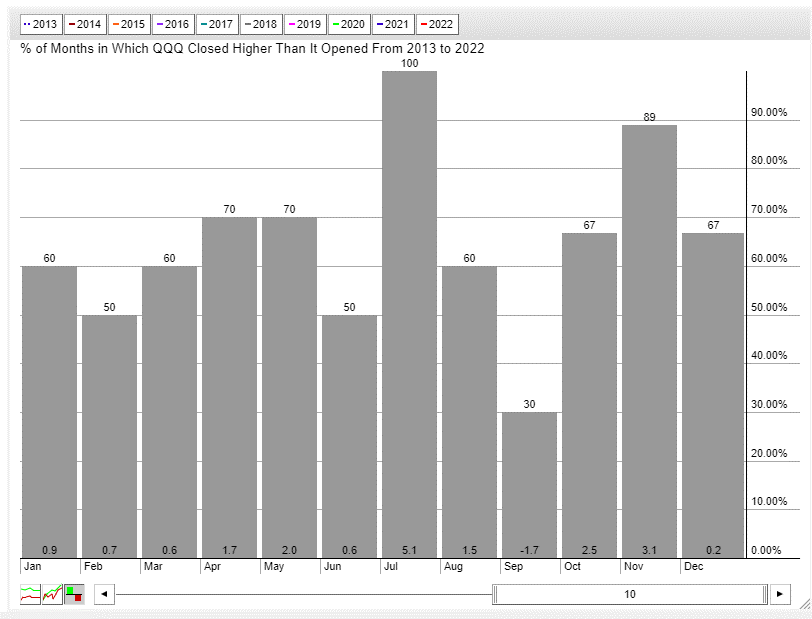 Implied Volatility
Implied Volatility (IV) has once again spiked to recent extremes.  A look at a measure of the VXN -or 30-day IV in QQQ options- shows levels are back near the 40 area after reaching lows near 25 back in August. You can see how spikes in VXN have been equated to short-term lows in QQQ over the past year.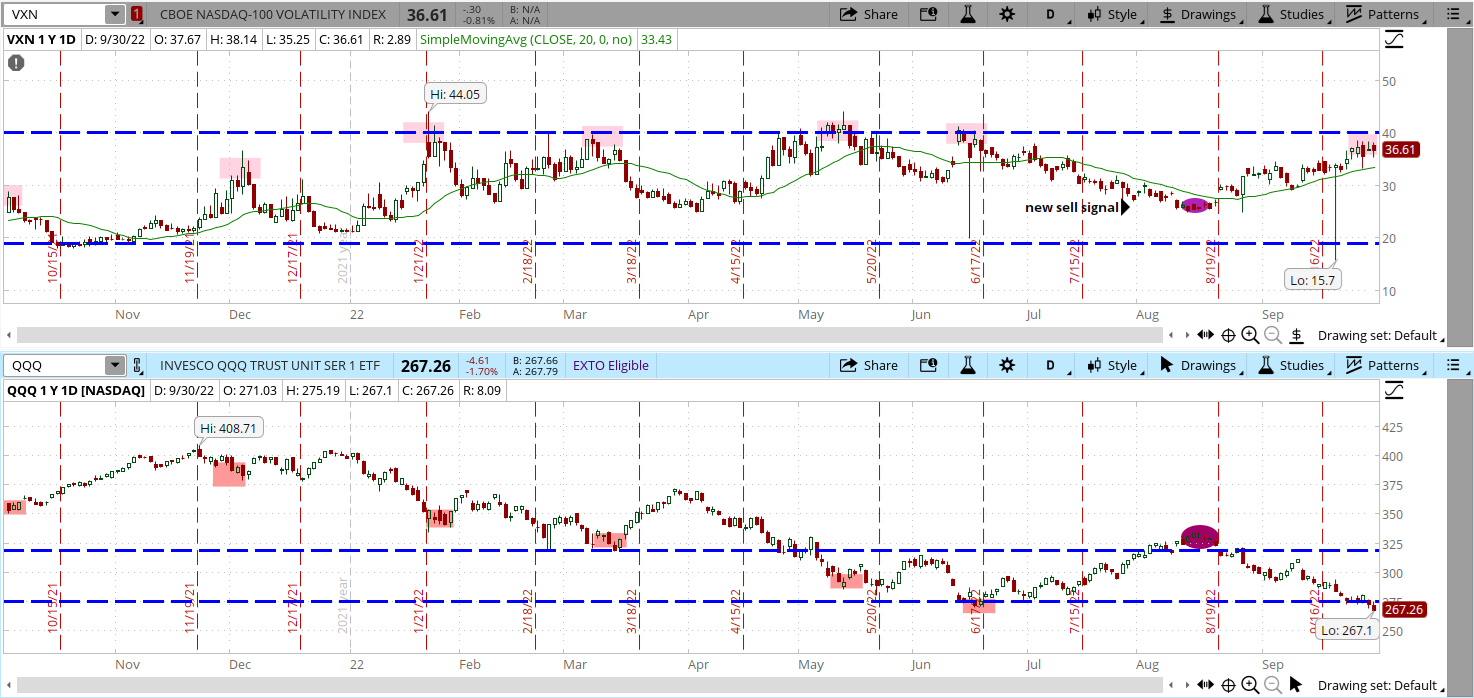 Fear
The CNN Fear and Greed Index is back near the lowest levels of the year at 15-which is extreme fear.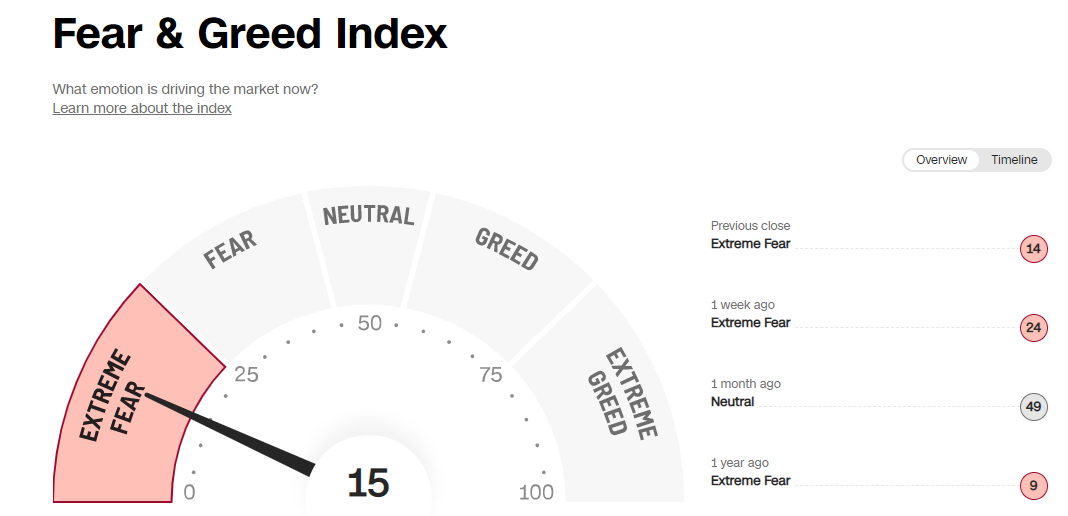 The only previous time this past year it was lower was back in May. This coincided with a significant low in stocks.

AAII Investor Sentiment Survey is also at extremely bearish levels. Current bearish sentiment is over 60% which is…
Continue reading at STOCKNEWS.com