Each of these could make a meaningful difference in the direction the market moves next.
Important Technical Support/Resistance Levels
Since September, the S&P 500 (SPY) has been trying to break back above the 4,100 level. This price has been an important support/resistance level for the index since February 2022 (and even further back, depending on who you talk to).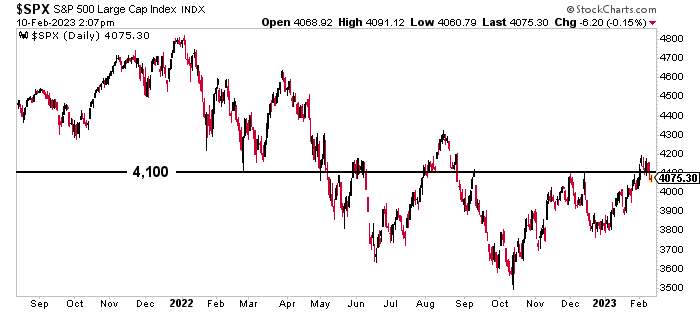 After breakouts failed in September, November, and December, we finally had a significant break above this level in February…
…only for things to crash back below after this week's selling.
Every time we fail to successfully break above and STAY ABOVE this level, the psychological resistance gets even stronger and subsequent breaks/failures become even more meaningful.
This doesn't mean we're going to see a rapid selloff (maybe some light selling) next week, but it does mean this level will likely remain our…
Continue reading at STOCKNEWS.com